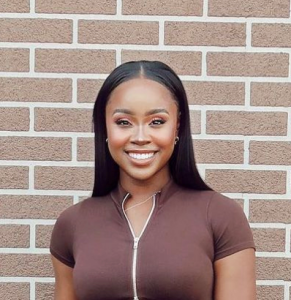 Amber is a senior studying Computer Engineering with a minor in Intelligent Robotic Systems and Mathematics at the University of Central Florida. She is a fourth-year member of the GEMS mentoring program, where she serves as a mentor to a group of young women in STEM. She appreciates the opportunity to give back to an organization like GEMS, by guiding upcoming mentees through their first year at the university. The GEMS program has given Amber the opportunity to join URE, an Undergraduate Research Program, where she discovered her passion for research. She is currently pursuing independent research on a project about Reinforcement Learning using Artificial Intelligence on a research team at UCF.
In addition to research and her involvement with GEMS, she has served as a Undergraduate Teaching Assistant for Digital Systems and Principles of Electrical Engineering, a member of Delta Delta Delta, the treasurer of Crown to Crown, and an Undergraduate Learning Assistant for Math Launch.
Amber has recently been selected to serve as an Undergraduate Learning Assistant for Excel's Calculus 1 Course during Fall 2023. She looks forward to helping students learn calculus while preparing them for future courses on their track as STEM majors. Her advice to all students at the university is to get involved within an organization to make a difference because everyone can be successful at UCF.