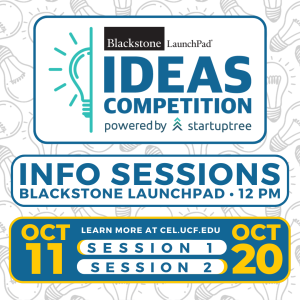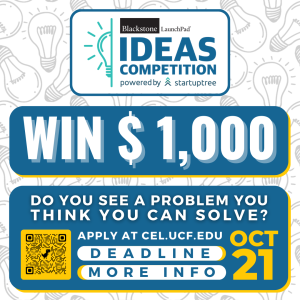 CEL is offering TWO great opportunities for students across campus to showcase their innovation and startup venture ideas this semester.
 Ideas Competition (deadline 10/21, $4000 in awards): This is our simplest competition. It's designed to promote engagement in entrepreneurial problem solving and only requires answers to 3-4 substantive questions. Applicants need to describe a problem, a solution, who they are helping (their customer), and how they will earn revenue. You can read more about the event and share the link here – Ideas Competition
Social Venture Competition (deadline 11/6, $5,000 in awards): The Social Venture Competition celebrates and rewards students who have developed solutions intended to impact society's biggest problems. Social ventures offer products and services like other ventures, but offer a clear, measurable social or environmental "benefit" (learn more and see examples here). This event is higher stakes are requires a more comprehensive venture description.